Montana has a powerful history when it comes to the Doolittle Raid that marked a moral boosting turning point for the Allies in WWII.
Several of the final survivors of the raid are from Montana, including David Thatcher and Edward Saylor.
Saylor passed away this week, at the age of 94.
He was a young flight engineer-gunner and among the 80 airmen who volunteered to fly the risky mission that sent B-25 bombers from a carrier at sea to attack Tokyo on April 28, 1942. The raid launched earlier than planned and risked running out of fuel before making it to safe airfields.
"It was what you do … over time, we've been told what effect our raid had on the war and the morale of the people," Saylor told The Associated Press in a 2013 interview.
Tom Casey, a manager for the Doolittle Raiders, said in an interview that despite the risks, "they all volunteered to go anyway."
"He did something very famous," Casey said.
Saylor grew up in Brusett and spent 28 years serving in the U.S. Air Force.
Another Raider, David Thatcher, still calls Missoula home.
Thatcher is known for deflecting praise for this role in the raids.
He told a Missoulian reporter in 2013 that the mission was "just part of the war effort."
Thatcher was part of a final Doolittle reunion in 2013.
The four of them flew to Ohio on Friday in a four-passenger jet sent over from Billings. They were met by two other Thatchers – son Jeff of Little Rock, Ark., and daughter Becky Keller of Jamestown, N.D.
Thatcher, along with Doolittle's co-pilot Richard Cole, 98, of Texas, and Montana native Edward Saylor, 93, of Washington, met at the Doolittle Raider Monument at Memorial Park in Dayton for a wreath ceremony that was followed by a perfectly timed B-25 flyover, Dawn Thatcher said.
The fourth living Raider, Robert Hite, couldn't make it, but he and his family watched the final toast ceremony on computers from their home in Tennessee.
Thatcher took part in the first bombing of Rome in 1943 and 25 other missions after the daring Doolittle Raid. He told interviewers it was all part of the job he'd signed up for when he joined the service before Pearl Harbor was attacked.
Here's to these brave men and all our Montana service members.
– Jenna
In its continuing series exploring the ABCs of all Montana's towns, the Missoulian is telling some pretty great stories.
Last week's installment featured all the Fs – and there are a lot. We challenge you to name them all…. 
Along with a slideshow with images from all the F towns, reporter Kim Briggeman and photographer Kurt Wilson visited Fort Benton.
What a cool place. 
Fort Benton calls itself the "Birthplace of Montana" and its recorded history goes back to the 1840s, further than any other town in Montana except, depending on who's arguing, Stevensville.
It's a history fashioned by the river as the highest navigable point on the Missouri and furthered first by the fur trade, then the steamboats and gold boom that jump-started Montana. The homestead era followed, and Fort Benton established itself and remains a farming town in Montana's most fertile wheat-producing area.
It was also home to Shep. 
He was a mangy dog that started hanging around the train station below this same bluff in 1936. It took a few years for someone to figure out why – Shep's sheepherding master left the station in a casket.
The dog's vigil for the next 5 1/2 years made headlines and caught the attention of "Ripley's Believe It or Not." The story became downright heartbreaking when, on a cold January morning like this in 1942, an aging Shep didn't hear old 235 roll into the station. The nation tuned in for, and old-timers still remember, the massive funeral. For the past 20 years, a Bob Scriver bronze has memorialized Shep on the bank of the river.
See more of the Missoulian's series here.
Read more about Montana all year long by subscribing today.
– Jenna
In our never-ending quest to explore every nook and cranny of the great state of Montana, we've been having fun growing a diverse Instgram portfolio – and it's been a lot of fun.
Take a look at this sampling of images above you'll find on our Instagram page – where we've explored everywhere from Zortman to Swan Lake.
Follow us, @montanamagazine.com, for more images, links and subscription specials. Do you have awesome pictures of Montana you'd like to share? Send us photos that we can post to editor@montanamagazine.com.
Want even more Montana? Subscribe today to see some of the best photography the state has to offer.
– Jenna 
Have you seen our most recent photo Porfolio, The Beauty Above?
We were lucky enough to feature the aerial photography work of Larry Mayer in the Jan/Feb issue. And recently, Larry shared a video of his aerial "office" that he works in as he gather his shots.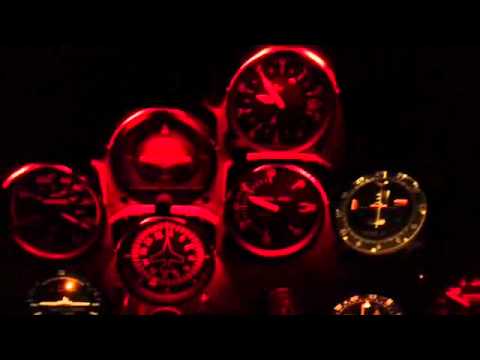 He was recently in Glendive to document an oil spill that contaminated the Yellowstone River and the city's drinking water.
Pretty cool!
– Jenna 
Many Glacier Hotel in Glacier National Park is a lonely place during the winter.
Besides a few hearty animals – wolves, sheep and birds among them – the most abundant thing is snow.
But the historic hotel isn't completely abandoned, as Missoulian reporter Rob Chaney found in his story "Winter Keepers," a beautiful tale about the couple the lives at Many Glacier through the harsh winter months.
Six months ago, David and Rebecca Wilson would have been on the wait list to get a room at Many Glacier Hotel.
Today when they show up, gray jays and bighorn sheep come out to greet them. The black bear under the employee dormitory doesn't bother to wake. They still struggle to get in, but now it's snowdrifts and 70 mph winds blocking the way instead of throngs of tourists.
But, as Chaney explains, the job isn't as lonely these days, as the Wilson's blog about the job,  mghwinterkeeper.com, is getting plenty of online traffic.
"We just did it for fun, to see if people noticed," David Wilson said of the mghwinterkeeper.com blog the couple have maintained since October. "I had no idea so many people would find it, just by word of mouth. On a good day, we get 500 hits on the blog. People are always interested in what the weather's doing up here."
Want to see for yourself? Check out a gallery of wintry images from Many Glacier.
Need even more stories about Montana? Subscribe to Montana Magazine today – just $60 for three years.
– Jenna
Have you ever spotted the woodpeckers – with bright red heads and black spotted bodies – hiding in the cottonwoods trees outside Ryegate on U.S. Highway 12?
In our January/February issue, we found out the history behind the birds and introduced our readers to the family that maintains the unlikely tradition.
A sign leading to the Osse family's the driveway reads "Woodpeckers for Sale" and the shop that makes the wooden birds has turned out more than 12,000 since two friends began making them in the late 1970s.
Today, the woodpeckers that line the road between Ryegate and Harlowton are legendary. A way for kids to pass the time during the 30-mile trip between towns.
Writer and photographer Kelsey Dayton grew up counting the birds on long drives to see her family in the area.
She visited the shop where the birds are made, now by Ed Osse, of Ryegate, who took over the tradition from his father Earl, and their friend Jerry Gantz.
The pair originally thought of crafting a pterodactyl or perhaps a buzzard, but they couldn't find anyone to draw those patterns. No one remembers who volunteered the woodpecker design, but it's been the pattern used ever since, Osse said.
They put up 30 woodpeckers that first year, one for each mile between the two towns.
Soon, people were asking where they could buy a bird, and they were making a few hundred each year.
Osse, who worked in fiber optics and telecommunications across the country, had no idea about his dad's new hobby until he arrived home for a visit to a garage full of woodpeckers.
Osse returned home for good in 2003 when his mother died. By then Gantz had stepped away from making woodpeckers. Osse started helping his dad in the garage, following the same simple process he uses today: Tracing the birds, cutting the plywood, sanding it smooth, priming it and then adding the paint: A red head, white spotted body and black tail.
Read the rest of the story here.
Like what you've just read? We've got lots more where that came from. Subscribe today and get one year free with our 3 years for $60 offer.
– Jenna
There's no Starbucks in Circle. Actually, according to one "study" released last week, Circle is the town that's geographically furthest away from a Starbucks – and there are a lot of Starbucks out there.
That's according to Quartz, an online news site that broke down Starbuck's "world domination" and figured that Circle won the distinction as the town so far away from Starbucks.
Not such a bad thing, right?
Because there's a lot of other – more distinctive – things that Circle can claim. The Missoulian and photographer Kurt Wilson explored the town in it's Roadside Wanderings series in 2014.
Here's a little bit of what they found.
– Jenna 
We highlighted some good news for Yellowstone earlier this week, and now it's time to share some good news from Glacier.
The park was given 21 historic paintings from the early 20th century from its former concessionaire, a goodwill move that will keep the paintings in their original homes.
As Missoulian reporter Vince Devlin tells us, Glacier Park Inc. donated the paintings to the park last week, even after losing its concessionaire contract for the park to Zanterra.
All the paintings originated between 1909 and 1915, and were either originally owned or commissioned by the Great Northern Railway. All depict scenes in and around Glacier.
The railroad, anxious to lure tourists to travel on its passenger trains, was instrumental in getting Glacier Park established in 1910. It built Many Glacier Hotel in 1915, and in 1930 acquired Lake McDonald Lodge, two of the properties where the paintings are located.
They include pieces by John Frey, Frank Stick, R.H. Palenske, Charles Defeo and an artist with the last name Richmond, about whom little is known. Some of the donated work is by unknown artists.
The only stipulation to the donation was the paintings remain in the properties for which they were created, Devlin wrote.
-Jenna