In our never-ending quest to explore every nook and cranny of the great state of Montana, we've been having fun growing a diverse Instgram portfolio – and it's been a lot of fun.
Take a look at this sampling of images above you'll find on our Instagram page – where we've explored everywhere from Zortman to Swan Lake.
Follow us, @montanamagazine.com, for more images, links and subscription specials. Do you have awesome pictures of Montana you'd like to share? Send us photos that we can post to editor@montanamagazine.com.
Want even more Montana? Subscribe today to see some of the best photography the state has to offer.
– Jenna 
Have you seen our most recent photo Porfolio, The Beauty Above?
We were lucky enough to feature the aerial photography work of Larry Mayer in the Jan/Feb issue. And recently, Larry shared a video of his aerial "office" that he works in as he gather his shots.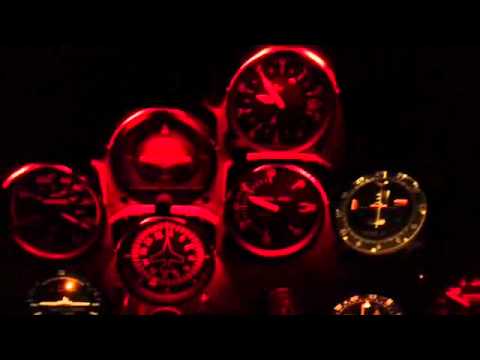 He was recently in Glendive to document an oil spill that contaminated the Yellowstone River and the city's drinking water.
Pretty cool!
– Jenna 
Just in time for the new year we've got a look back at the images that made our covers in 2014.
It's a fun look back at the year of Montana Magazine issues, which started with a cover of a curious bobcat and ended with a cover that captured perhaps the cutest cowgirl in the state.
Of course, we couldn't have done any of this without the wonderful group of people who share their work with us each issue. Our cover images were made by a diverse set of photographers. From Jaime and Lisa Johnson, who captured the snowy bobcat (January/February issue), to Lynn Donaldson who made the image of the tough cowboy riding at the Wild Horse Stampede in Wolf Point (March/April issue).
Gordon Sullivan captured the lightning bolt striking inside Medicine Rocks State Park for our March/April issue. Tony Bynum got a Glacier National Park mountain goat lounging in the unbelievable backdrop for our July/August issue.
We featured the Grand Prismatic Spring inside Yellowstone National Park, by Tom Murphy, on the September/October cover. Finally, Riley Jones was the adorable feature of our November/December cover, in an image made by Leland Howard.
Enjoy!
– Jenna
We've focused our sights on the East in the Nov/Dec 2014 issue of Montana Magazine, which should be arriving in mailboxes across the country later this week.
We probably don't need to remind you that Eastern Montana is a big place. And, as we show off in our latest issue, its a beautiful and diverse place that produces stories like that of our cover star, Riley Jones. The image of Riley and her dad, Ryan, was made by photographer Leland Howard. Riley first sat on a horse at age 2, and was riding on her own by age 4.
Along with the image of Riley, we've got a beautiful lineup of images from Howard, who traveled 10,000 miles across the eastern part of Montana to make images for the new book Eastern Montana. We used a sampling of those images for our Portfolio and for the cover image. It's a Portfolio worth seeing.
Don't think we've forgotten that with the fall and early winter comes hunting season – a time in Montana that has created some of the most storied and longstanding traditions. In that spirit, we've got an essay from writer Jack Ballard, whose family has hunted from the same elk camp for more than 5o years.
We've also got a feature on an up-and-coming knife maker from Missoula, who is provided hunters with some new tools to aid in their adventures.
One more teaser for one about a story about a hunter who, as he battles colon cancer, is giving back in a big way to his hometown of Glasgow. Skip Erickson has donated an almost unbelievable collection of animal trophies to the Children's Museum of Northeast Montana – a place that can now transport kids from all over the Hi-Line across the world as they look through the rooms of Erickson's animals.
There's more too, of course, so keep a lookout for more teasers on our Facebook (fb.com/montanamagazine) and Twitter (@montanamagazine). We'll have our preview content from the Nov/Dec issue up at  montanamagazine.com later this week.
Ready to subscribe? Here's how.
Enjoy!
– Jenna 
Once again, our readers and Facebook friends have shared an amazing bunch of photos with us. And what better time than the first week of August to share a few that celebrate the summer skies of Montana?
Here's a compilation of big sky shots from around the state.
Thanks to Yvonne Moe Resch, Sherry Meyers, John  D. Harwood, Natatum Haines, Robin K. Ha'o and Earle Take Photography for the wonderful images.
Find us on Facebook for more.
Enjoy!
- Jenna
"These days, to have a job for 10 years is something of an achievement. To spend an entire lifetime on something is remarkable, and to spend multiple lifetimes in dogged determination is downright admirable."
That's what Montana photographer Thomas Lee told our readers to introduce his Portfolio of photos that documented the lives of three Montana centennial ranching families in our July/August issue.
Lee's Portfolio, "A Century of Stories" introduced readers to three of the 28 Montana families that have been honored by the Montana Historical Society's  Montana Centennial Farm and Ranch program.
You can meet the families Lee highlights and learn more about the program with our interactive map. To see all the photos, pick up our July/August issue.
Enjoy!
– Jenna 
Photographer Todd Klassy is known for the great images he takes across the state.
Turns out he's a bit of a scribe, too. Klassy posted a great list of "Montana slang" terms on his website recently. It's a pretty funny list that anyone who's spent time in the Big Sky State will appreciate.
"Montucky" made the list. As did "Moose Drool."
The first slang term (listed in alphabetical order) is "A bit nippy out:  20 degrees below zero or colder." 
I've definitely heard that one before. But there were a lot of terms ("can openers: spurs" or "Chesterfield:  a sofa") that I hadn't heard before. 
Whatever your fluency with Montana slang, it's a fun list.
Enjoy!
– Jenna